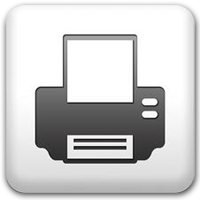 সর্ব-শেষ হাল-নাগাদ: ১৭ মে ২০২১
---
প্রেস টেন্ডার
INVITATION ON EXPRESSION OF INTEREST (EOI) FOR ESTABLISHMENT OF 40 MM AUTOMATIC GRENADE LAUNCHER (AGL) GRENADE PRODUCTION LINE (ALL TYPES) IN BANGLADESH ORDNANCE FACTORIES (BOF)
1. Bangladesh Ordnance Factories (BOF) is a Defence hardware manufacturing factory for Bangladesh Armed Forces. Since last 50 years, this factory is providing support to the Armed Forces. Recently as a step forward, Bangladesh Army has decided to establish 40 mm . Surely it will enhance the defence production capability of BOF. To do so, interested vendors are requested to submit their Expression of Interest (EOI) based on following factors.
Production Capability of the vendors proposal per year
Likely Time for establishment including installation, trial run, training (from opening LC).
Likely area required for the line and nature of construction.
Protection level of the Production Line.
Sources and Supply Chain of raw materials accessories, tools.
Warranty period.
Routine and Special Repair Maintenance plan of the Line.
Initial Approximate Cost
Country of Origin and Shipment.
Main Work Stations of the Production Line.
Any other suggestion / opinion.
2 The EOI should be submitted to BOF E-mail Address (diradmatbof@gmail.com) by 30 June 2021.
TENDER NOTICE
01. Sealed tenders in prescribed form are invited from enlisted suppliers for supply the followings items.
02. Tender to be dropped by 1000 hrs both at DGDP and BOF Somorastro gate. If you want to Submit tender sample, you have to come at BOF Somorastro gate.
(Tender Open Time : 1130 hrs)
Foreign Currency Tender
| SL | Tender No & date | Nomenclature | Last Date of Selling | Opening Date | Price of Tender Schedule | Country | Specification |
| --- | --- | --- | --- | --- | --- | --- | --- |
| | | | | | | | |
| --- | --- | --- | --- | --- | --- | --- | --- |
| 12 | 23.27.0000.167.408(1).4112316.20.21 Dated 24-04-2021 | Computerised Muzzle Velocity Measuring Multipurpose RADAR Qty-01 No | 18-05-2021 | 19-05-2021 | 5000/- | Group A | |
23.27.0000.167.349(i).4112316.20.21 Dated 08-04-2021

Vacuum Induction Melting Furnace

Qty- 01 No

18-05-2021

19-05-2021

5000/-

Germany/ England/ France/ Switzerland/ Denmark/ Finland/ Belgium/ USA/ Japan
| | | | | | | | |
| --- | --- | --- | --- | --- | --- | --- | --- |
| | 23.27.0000.167.374(i).3256105.20.21 Dated 11-04-2021 | High Density Poly ethylene (HDPE) Qty 20,000 KG | 27-07-21 | 28-07-21 | 2000/- | Poland, New Zealand & Thailand | |
23.27.0000.167.62(iv).4112316.20.21 Dated 24-04-2021

Gauging & Weighing Machine Type-53 Qty-01 No

18-05-2021

19-05-2021

2000/-

Group B

23.27.0000.167.441.4112316.20.21 Dated 25-04-2021

CNC Internal Grinding Machine Qty 01 No

18-05-2021

19-05-2021

5000/-

Taiwan/

Italy/UK

23.27.0000.167.57(iii).4112316.20.21 Dated 25-04-2021

Universal CNC Tools/Cutters Grinding/Sharpening/

Manufacturing Machine Qty 01 No

18-05-2021

19-05-2021

5000/-

Group B
Foreign/Local Currency Tender
| SL | Tender No & date | Nomenclature | Last Date of Selling | Opening Date | Price of Tender Schedule | Country | Specification |
| --- | --- | --- | --- | --- | --- | --- | --- |
23.27.0000.166/167.407(i).4112316.

20.21 Dated 24-04-2021

Hydraulic Barrel Testing Machine,

Qty-01 No

18-05-2021

19-05-2021

2000/-

Group A

Local/

Foreign

23.27.0000.166/167.436.3256105.20.21

Dated 24-04-2021

Raw Materials for Delay Element (Brass Rod - Ø 12, Qty-22000 Kg and Tin Sn 99.9, Qty-68 Kg)

25-05-2021

27-05-2021

5000/-

Any

Country

Local/

Foreign
Local Currency Tender
| SL | Tender No & date | Nomenclature | Last Date of Selling | Opening Date | Price of Tender Schedule | Country | Specification |
| --- | --- | --- | --- | --- | --- | --- | --- |
| | | | | | | | |
| --- | --- | --- | --- | --- | --- | --- | --- |
| 19 | 23.27.0000.166.106(2).3256105.20.21 Dated 15-04-2021 | 2nd Tapering Die, Die (14 Items) | 18-05-21 | 19-05-21 | 2000/- | Group-B | |
| 20 | 23.27.0000.166.103(2).3256105.20.21 Dated 15-04-2021 | Cupping Punch, Sleeve (04 Items) | 18-05-21 | 19-05-21 | 1000/- | Group-B | |
| 21 | 23.27.0000.166.109(2).3256105.20.21 Dated 15-04-2021 | Heading Nipple, Ejecting ring (09 Items) | 18-05-2021 | 19-05-21 | 1000/- | Group-B | |
23

23.27.0000.166.564(1).3256105.19.20 Dated 19-04-2021

Potassium Nitrate

Qty 4000 KG

18-05-2021

19-05-21

750/-

Any Country

24

23.27.0000.166.119(1).3256105.20.21 Dated 19-04-2021

20 Round Ammunition Packet for T-56 Ball

Qty 16,64,510 Nos

18-05-2021

19-05-21

2000/-

Any Country

25

23.27.0000.166.430.4112316.20.21 Dated 19-04-2021

Carbon and Sulfur Analyzer Qty-01 No

18-05-2021

19-05-21

1000/-

Group-A
23.27.0000.166.49(4).3256105.19.20

Dated 24-04-2021

Industrial Nitric Acid (HNO3) Qty 2050 KG

18-05-2021

19-05-2021

1000/-

Any

Country

23.27.0000.166.437.3256105.20.21

Dated 24-04-2021

Pure Lead No-2

Qty 1,00,000 KG

18-05-2021

19-05-2021

5000/-

Any

Country

23.27.0000.166.434.4112316.20.21 Dated 20-04-2021

Automatic Molten Metal Pouring Machine, Qty-01 No

18-05-2021

19-05-2021

1000/-

Group- B
| | | | | | | | |
| --- | --- | --- | --- | --- | --- | --- | --- |
| | 23.27.0000.166.108(2).3256105.20.21 Dated 26-04-2021 | HSS Turning bit, HSS cutting off bit with 16 Items | 18-05-21 | 19-05-21 | 5000/- | Group- B | |